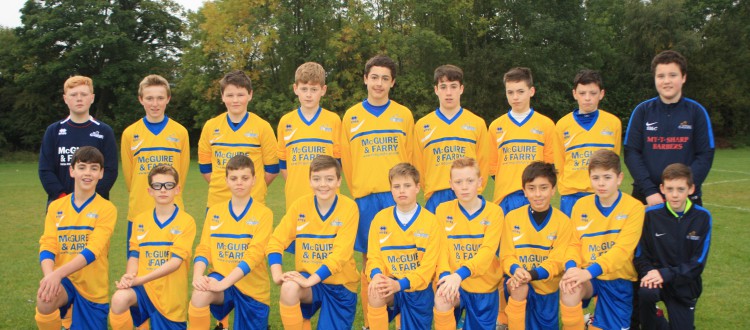 Focus on – Matthew Clayton
Each week, we will pick a player (or manager) to ask some searching questions about themselves, football and other things
Matthew Clayton (U15s)
What football team do you support?
Manchester United
Why did you start supporting them?
To annoy my dad because he is a lifelong Liverpool supporter.
Secret favourite other team
Millwall
Current favourite player?
Lee Gregory
All-time favourite player?
Ryan Giggs
Earliest memory of football?
In back garden when I was young
Favourite pre-match meal?
Pasta
Favourite post-match meal?
Chocolate
Best goal you ever saw?
My overhead kick on fifa
Best Colts match you played in?
The one I scored two goals in
Best Colts goal
Toe-poke lob from 30 yards
Favourite Carryduff Colts moment
Managers player of the year
Best achievement in football?
Player of the year 2011-12
Biggest disappointment in football?
Losing 3-2 after being 2-0 up
Favourite pitch to play on?
Billy Neill
Who do you think will win Euro 2016?
Republic of Ireland
Favourite song?
I took a pill in Ibiza
Person you'd most like to meet?
Jamie Vardy
Most difficult opponent (Carryduff Colts)
Rory Thompson
Favourite training drill
Match
Least favourite training drill
Running
Likes
fifa
Dislikes
Homework
Favourite food
Ribs
Favourite TV show
Prison Break
Favourite singer/band
JME
Who do you think will win the premiership 2015/16
Not Liverpool, Leicester
Favourite joke
Liverpool