2007s start the new year in style with Belfast Live
Carryduff Colts 2007's started the new year in style thanks to Belfast Live, when training began again at Cooke on Friday 22nd January.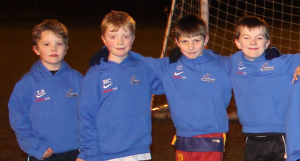 The young Colts were presented with personalised training tops just before Christmas, embroidered with the official Belfast Live and Carryduff Colts logo. To top it off, each top came personally embroidered with the players initials to give it the professional touch.
We are very grateful to Belfast Live who have sponsored this high quality training gear. Without such sponsor support, it would be very difficult to survive and grow as a club.