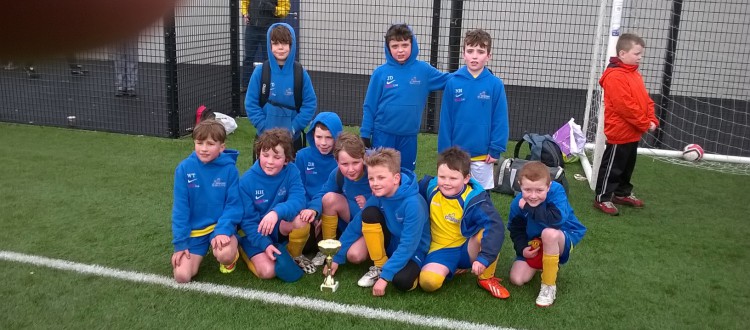 Carryduff Colts 2007s took part in a tournament at Abbey Villa on Sunday 24th.
The Colts were in a very tough 4 team group but made it through to the semi final were after a hard fought draw with Abbey Villa, they won a thrilling penalty shootout to progress to the final.
In the final they faced Dungoyne and in a very tight game the boys were very unlucky to go down to a narrow defeat and not bring  the winners trophy home.
Rory done great in nets, Harry, Will and Noah were solid at the back all tournament, Eoin, Daniel, Harvey, Josh and Jude showed great determination and teamwork in midfield with Cain sharp up front. The boys all equally deserve great credit for this successful day.
Congratulations to all teams involved in a cracking tournament. Many thanks to hosts Abbey Villa from all the Carryduff players and coaches and hope to see you again in the near future.