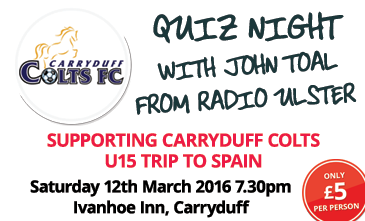 It's the 2001's (U15) turn to go to Spain this year and to raise much needed funds they are holding a Quiz Night, open to all, at the Ivanhoe this Saturday 12th March. Doors open at 7.30, Cost is only £5.00 per person. 

John Toal from Radio Ulster will be the quiz master.
Please try and attend to support this years Spain trip and for a guaranteed fun filled night.