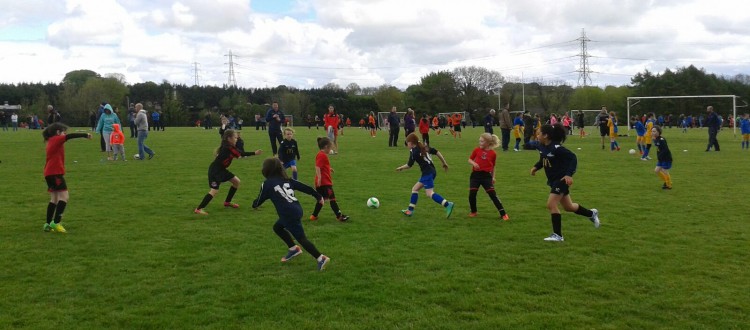 Girls Mini-Soccer growing every week
A few weeks ago we asked for the help of the wider Carryduff Community to get the word out about starting girls teams at our youngest age group. Girls coach Stephen McArdle is actively recruiting for the girls football team and has provided us with an update.
Just a quick update…you provided the help and got the word out there. Last Friday night there were 15 girls at training (with 5 not there for other commitments). Fantastic folks…thanks for your help and keep spreading the word (2008 to 2011).

Not only that but on Saturday our youngest girls team took to the field against Crusaders – a few snaps are shown below! They played away and had a ball! Great to see it happening and long may Carryduff Colts be the first club of choice for all the kids in our community.
If you have a girl who would like to come along to try it out, contact Stephen on 07918682756.