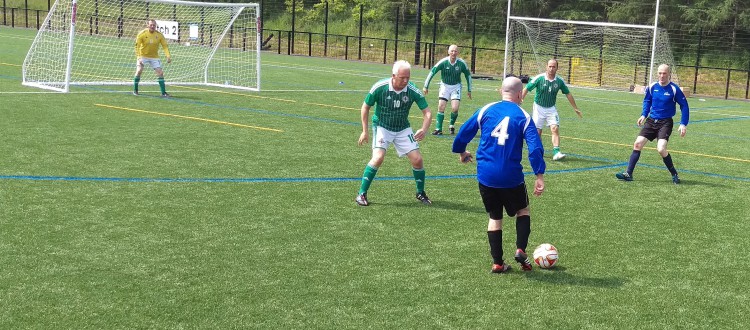 Carryduff Colts at the IFA National Masters Tournament
Carryduff Colts coaches joined forces with a few Olympia F.C. veterans to represent Carryduff Colts and participate  in the over 45s IFA National Masters tournament at the Valley Leisure Centre.
The lads remained unbeaten throughout the tournament and inflicted the only defeat on the Northern Ireland Veterans in the final game winning 1 nil!
The squad; Paul Madden (1998s), Alex Thompson (2001s), Joe Butterfield (2003s), Brian Mornin (2007s),Jake McKeown, Mark Boomer, Gary Douglas, Don Wallace.