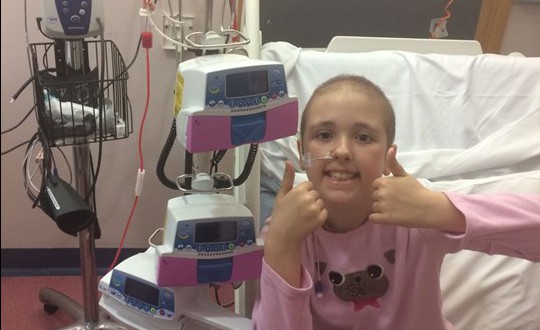 Help Support Francesca Campbell
We're helping raise £20,000 to Support Francesca Campbell and her family. Please donate to the fundraising campaign to help Francesca Campbell a P6 pupil from Carryduff.
https://www.justgiving.com/crowdfunding/Francesca-Campbell
Francesca undergoes a bone marrow transplant in Bristol in early December.
Francesca was diagnosed with leukemia in August 2016; due to the nature and type of her leukemia this specialised treatment it is only available in Bristol – Francesca's eldest brother Ben (11) is her bone marrow match and donor.
Francesca and Ben with their parents have to travel from Belfast Northern Ireland to Bristol to get the treatment she needs. They will be based in Bristol during this difficult and critical time. Michaela and Gavin alternate travel to and from Bristol so that one parent is with Francesca and Ben whilst the other is with Christopher their youngest son who is in P1.
Francesca's bone marrow treatment begins in earnest 1st week December 2016 and the Campbell family will have two children hospitalised in Bristol, away from their family and friends. Francesca will remain in Bristol until March/April 2017 and her family will commute to and from Bristol during Francesca's treatment over Christmas and well into the New Year. Please help us fundraise for Francesca and her family by sharing this page.