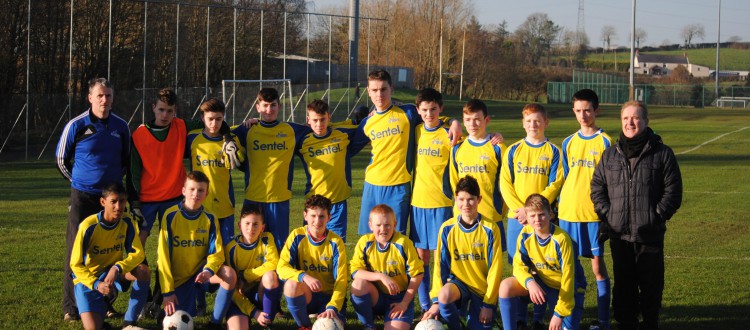 Great win for Carryduff Colts Carryduff B U15
Carryduff Colts U15B got back to winning ways with an impressive 6-2 win over Holywood yesterday in Loughmoss. Man of the match Ryan Miskelly was in superb form netting 5 times for the Colts. It was however a great team performance with the Carryduff lads moving the ball and making vital challenges across the park.
Matthew Tate's return to nets after serious injury was a welcome boost to the team and the back four of Conor Napier, Enda Gargan, Mark McAreavey and Luke Curry provided a very solid platform which allowed the boys to play good attacking football. Ultan Curran and Rory Gorman worked hard in the middle of the park and both were unlucky not to score while Matthew McTavish and Davey Rodgers injected pace and width from the wings but it was the attacking pairing of Ben Molloy and Ryan Miskelly that did the damage cutting through the Holywood lads and were a continuous threat. It was therefore no surprise that all the goals came from this pairing. It was also gratifying to watch all the subs come on and make significant contributions to the game with no loss of structure or intensity. Well done lads.
Squad: Matthew Tate, Luke Curry, Enda Gargan, Mark McAreavey, Conor Napier, Davey Rodgers, Ultan Curran, Rory Gorman, Matthew McTavish, Ben Molloy, Subs: Ryan Miskelly, Chris Hannawin, Bobas Binoy, Ryan Conn, Joe McGrath, Kevin McKeown