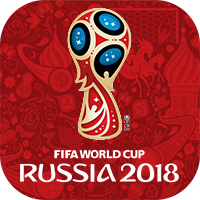 See who won the World Cup Score Predictor
We have a winner!
This turned out to be a very tight competition, with a single point between the winner and second place.
Congratulations to Ciaran Bunting, who pockets the £100 prize, having pipped Gavin Reid to the top-spot. Ciaran predicted no fewer than 9 correct scores and 13 correct results. He must have a crystal ball.
There were some amazing score predictions, the pick of which was surely Stuart Reid's prediction that Korea would beat Germany. He predicted a 3-0 win for the Koreans and was, unsurprisingly, the only player to get any points for that match.
Thanks to all who played – we hope you enjoyed it.
| | |
| --- | --- |
| Player | Points |
| Ciaran Bunting | 40 |
| Gavin Reid | 39 |
| Darren Lonergan | 38 |
| Maureen Duncan | 38 |
| Declan McGrady | 37 |
| Ross Martland | 37 |
| Konrad Wilkinson | 36 |
| Darren Gamble | 35 |
| Patrick Preston | 35 |
| Andrew Duncan | 34 |
| Barry Faloona | 34 |
| Steven Patterson | 34 |
| Gerard Collins | 33 |
| Laura Gamble | 33 |
| Simon Horne | 33 |
| Stuart Reid | 33 |
| Adrian Faloona | 32 |
| Ethan Lonergan | 32 |
| Kieran Murray | 32 |
| Wendy Reid | 31 |
| Jackson Lonergan | 30 |
| Jake McKeown | 28 |
| Kev O'Toole | 26 |
| Siobhan Giles | 23 |
| Ewan Duncan | 22 |
| Gerry Heverin | 22 |
| Michael Diamond | 22 |
| Orla Russell | 22 |