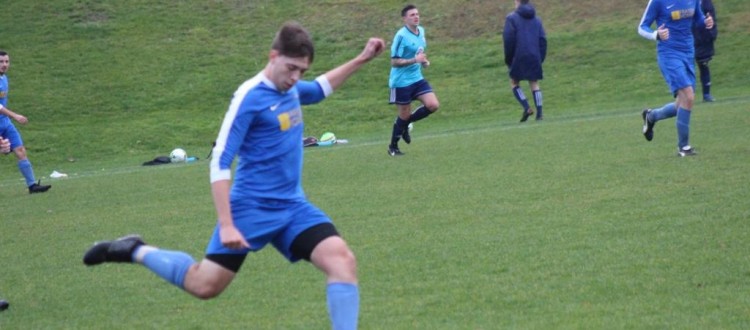 Colts secure a Precious 3 points at a cost.
Agape 0 – 3 Carryduff Colts
What was quite a dull affair in the first half with both sets of players struggling with the poor weather conditions, livened up in the second half.
The Colts started much the better team stringing together a few passing moves which did not happen in the first 45. It was not long before they took the lead with a superb strike by Conor 'The King' Cassidy who struck a rocket from 25 yards which flew into the roof of the net. The goal was claimed by assistant manager Mulholland who had told King to shoot when he had the chance after a training ground strike that he could not stop the previous Thursday at training.
However 10 minutes later King was involved in a clash of heads which had the big midfielder bloodied and dazed but determined to continue the game but thankfully he was not allowed to do that and was taken to hospital and was confirmed concussed with a broken cheekbone in 3 places. Let's hope the big guy doesn't need surgery and gets back to playing football very soon.
His replacement Stevie Doc fitted into the midfield beautifully and was showing signs of his old self after struggling with injury this past few week. He got himself on to the score sheet leaving it late to get into the box to tap the ball past the Agape keeper 2-0.
The Colts kept prodding and eventually McNally put away the third with a great strike high into the net 3-0. Game over.
It was a game that will not be etched in the memories of The Colts Ultras but was a vital 3 points which keeps the season alive.
Fingers crossed for the unfortunate King. Get better soon big lad.
McCann, Crompton (Maguire), McDonnell, O'Toole, Murphy, McNally, King (Docherty), McEvoy, Sherry (Holden), Brownlee, Irwin