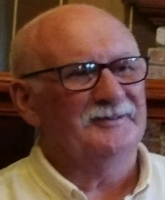 George Cochrane – A tribute
On Sunday past we learnt of the passing of a legend of our squad, George Cochrane. George is Hannah's Grandad and has been with Hannah and the Carryduff Ladies since we started ladies football.
Rarely missing a training session or a game for nearly 6 years, George was our number 1 fan, top tactician, cheerleader in chief and master of fun. The news has come as a great shock to us all but we were privileged to know George and have him with us.
Today the ladies formed a guard of honour at the church service in Belvoir for the family. We heard and shared lots of great stories about George including always having his boots in the back of the car "just in case!"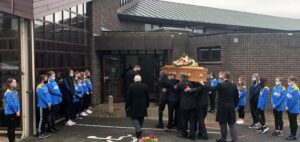 He is sadly missed but always fondly remembered by all at Carryduff. Our hearts go out to Hannah, Judith and the wider family.
From all your friends at Carryduff.
#CaryduffLadies #MoreThanAClub