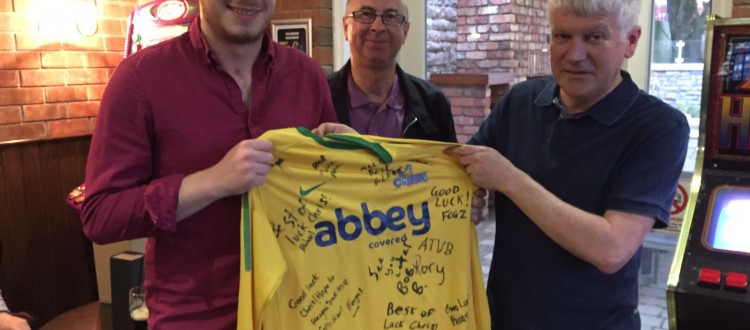 Legend Chris brings Colts days to an end – but hopes to be back!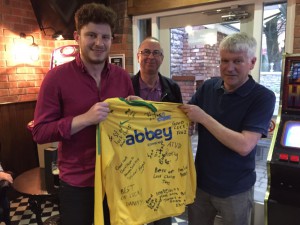 Chris Curran joined Carryduff Colts as an 11-year old back in 2004 and on the last Saturday of the season brought his 12 years with the club to an end.
He was one of three players who were attending a youth development initiative at Lough Moss when he was recommended to the club – along with Eoin Conway, who left last season to go to Canada, and Paul Murphy, who was back with the club this season after three years at Liverpool University.
And it is also to the North East of England that Chris is going to pursue a career in medicine after completing his studies this year.
Eamon Deeny, who signed Chris all those years ago, said: "Chris has not only been a great Colts player and servant, but has never given any of the managers he played for one minute of trouble during this time with the club.
"He was a great kid and has developed into an impressive young man who will clearly do well. We will miss his energy, drive and skill next season and our hope is that he will eventually come back to Carryduff to pursue his career at home so we can have him back in our ranks."
"His signing was also significant because it helped turn what was a team into a club as his mum Frances and dad Peter became our first secretary and treasurer respectively and the Curran family played a significant role in laying the foundations for the club to grow in the way that it has."
The senior team signed a shirt with best wishes for Chris and he was also presented with a Carryduff Colts legend trophy to mark his time with the club.
Chris said: "It is a wrench to leave the club after all these years and I will definitely keep in touch with how we do next year. It's been a pleasure to play for the Colts and I wish the club nothing but success."