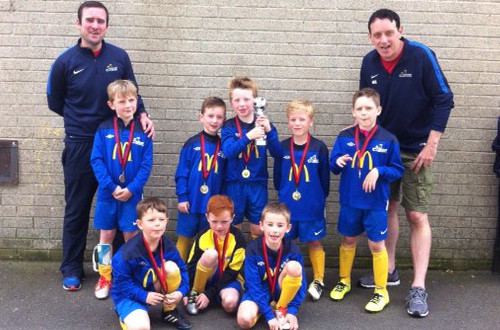 2009s win at East Belfast Festival of Football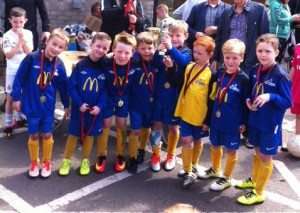 Colts 2009s won their first trophy on Saturday 30th July winning the 3rd place team final at the East Belfast festival of football at Inverary Park in East Belfast when they beat Larne Colts 2-0 in the final, with goals from Joseph R and Matthew. They earlier beat East Belfast 3-0 in the semi finals with goals from Sean, Joseph M and Joseph R.
The 2009s were placed in the same group as Portadown, Carrick and Glentoran. Their first match was a narrow defeat 2-1 by Portadown and they won their 2nd game beating Glentoran 4-0. Their third was a 1-1 draw against Carrick which left Carryduff a close 3rd in their group.
Overall it was a fantastic performance throughout the day by the whole team and every player contributed to the trophy win and they all played very well. The squad was; Tom, Sean, Joseph M, Joseph R, Ronan, Kenzie, Matthew, Connor. Many thanks also to the coaches Stevie Harte and Mark Cunningham for helping on the day.