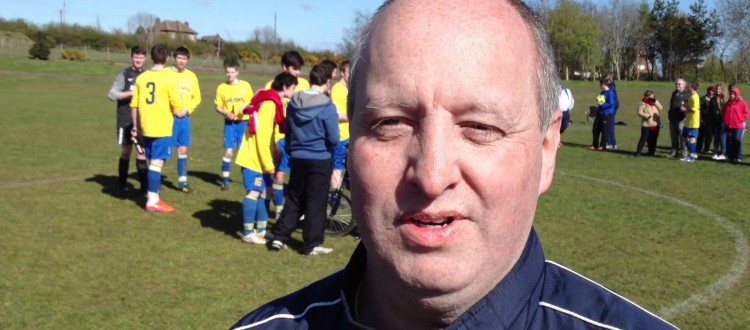 Colts legend makes his mark in Canada
Former Colts first team coach Chris Morgan has been appointed to a full time coaching post in Alberta, Canada.
And the Carryduff legend has not forgotten his roots with our club getting mentioned in the press release announcing his appointment.
Chris's sons former players Kevin and Declan are settling into life in Canada with mum Joanne, who also supported Colts fundraising efforts.
Other son Sean, who left Colts to play for Lisburn Distillery before winning a soccer scholarship in Canada, has finished university in Minnesota and landed his first job there. Their only sister Ciara is at Northumberland university in Newcastle and is currently on a secondment in Arnhem.
Colts chairman said : "Chris and all his family were stalwarts of our club for many years. When they left we not only lost great club supporters but great friends and we still miss all of them.
However, we are delighted that the family have settled so well and things are working out for them. We wish them all the best for the future and look forward to them visiting us sometime in the near future."
See link to press release announcing Chris's appointment. https://www.gprc.ab.ca/news/display.html?ID=882