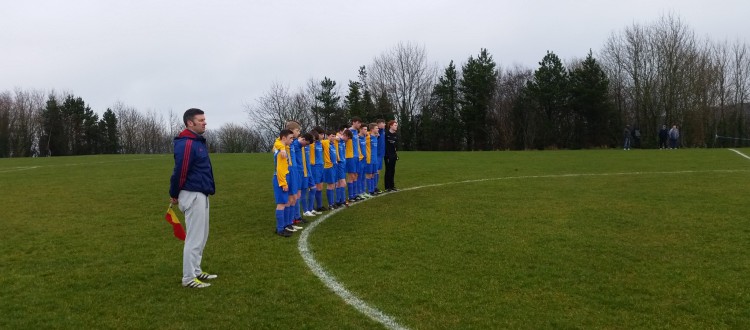 Carryduff Colts U15 11 – 0 Suffolk Swifts
The Under 15 team sported black armbands on Saturday 11th Match armbands, paying their respects to Stevie Milburn. In the starting line up today were 11 boys who were coached by Stevie. Sadly missed but never forgotten.
Henry Jones 9.15 : League cup
Squad : Ewan Wilson, Aidan Martin, Matthew O'Rourke, Harry Graham, Odhran Sherry, Ewan Duncan, Niall Tunney, Declan Magee, Eamon Swail, Gary Topping, Rory Timoney, Marc McCann, Eugene Hale, Jamie Wilkinson.
Goal Scorers
Aidan Martin – 2
Ewan Duncan
Rory Timoney – 3
Eugene Hale – 2
Odhran Sherry
Marc McCann
Declan Magee
Man of the match
Rory Timoney – three good goals and some super link up play.