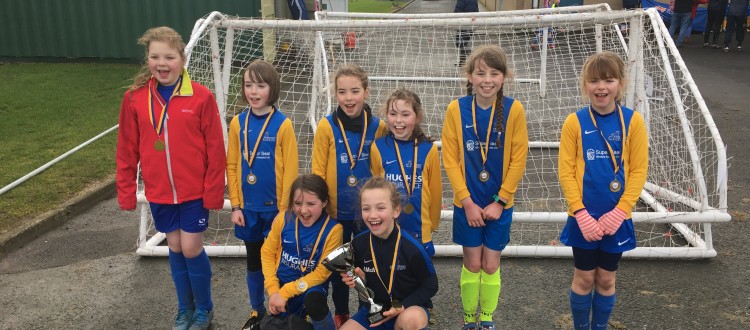 2009s Host Mini-Soccer Tournaments
On Saturday 27th and Sunday 28th January the 2009 mini-soccer year group hosted 2 tournaments for all abilities at Lough Moss with 320 kids in attendance across the 2 days. On Saturday we had a development tournament which was won by Moyola overall, 2nd place – Carryduff girls, 3rd place – Rosario, 4th place – Portadown.
On Sunday afternoon the advanced teams had their go with 1st winners going to Carrick, 2nd place – Glentoran, 3rd place – SOPFC and 4th place – Glentoran Colts. A great weekend for football and many thanks to all helpers from setup to tuck-shop to our referees. Special mention to Transport supplies (NI) Ltd and DVelop Wealth Ltd (Independent Financial Advisers) for their sponsorship over the weekend.