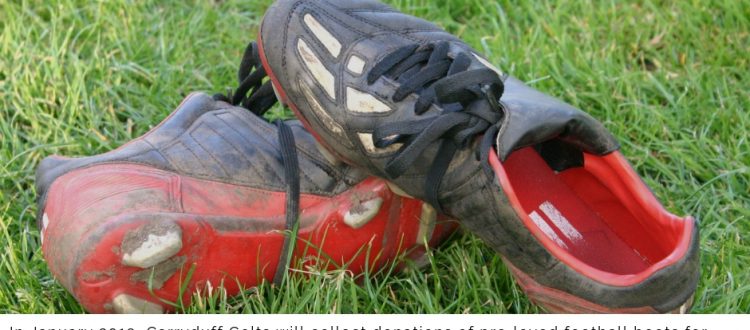 Donate your old football boots.
Have YOU any old football boots that you don't need?
Any of your parents, players or coaches with old boots in reasonable condition they are looking to clear out, Gavin of our 2010s is collecting them this month to ship out to Madagascar for the charity Adsum.(www.adsumfoundation.org)
There will be a bin in the container at Cooke if you want to leave any you are given there, or any questions give Gavin a shout on 07748332373.
All they ask is that they are given a quick clean!
Thanks.