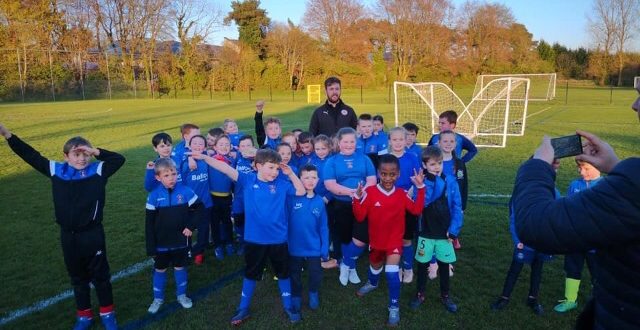 Colts and Dungoyne train together
Carryduff and Dungoyne 2011 year groups had a joint training session on Wednesday evening to build friendships through Sport.
Through team-building games and matches, there was plenty of fun had by all involved.
Thanks to James Daly for putting the session together and thanks to the players who took part.
Looking forward to the next session!