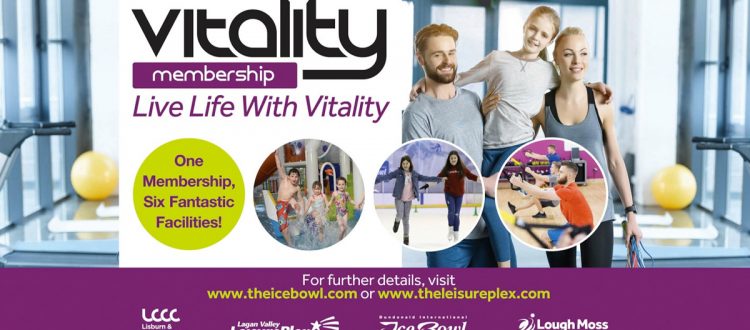 Vitality Membership for Colts Members
Thanks to all Colts members who expressed an interest in LCCC Vitality Membership through Carryduff Colts. Due to the interest from Colts Members the Vitality team are offering Colts members their corporate partner rates:
£35 per month household rate
£23.45 per month single person rate
Colts members who are existing Vitality Members can switch to the Colts Corporate rate.
You must complete the register your interest form with Carryduff Colts to give the Club permission to share your name and email information with LCCC Vitality as a member of Carryduff Colts.
Applications forms for the Colts Corporate Vitality Membership are now available to be completed at the LoughMoss Centre. This will include signing up to a direct debit mandate.
Sign-up Process for New Vitality Members
complete the Colts Corporate Application form at LoughMoss
bring proof of address for all household members, sort code and account number for direct debit mandate
all household members will need to have their photo taken for membership cards
pay pro-rata balance for the remainder of May (first DD 1st June)
Sign-up Process for Existing Vitality Members
Existing Vitality Members can switch to use the new Colts Corporate Rate by completing the Colts Corporate Application form at LoughMoss. You do not need to bring proof of address, ID or have you photo's taken again.
In order for Colts members to avail of the corporate rate there must be a minimum amount in the initial sign-up. Members must complete the application form for the initial sign-up by Friday 17th May.
Proof of Address
Please see the standard Vitality Membership form for information on acceptable proof of address evidence.
For questions or issues please email registration@carryduffcolts.com or contact us on Facebook.