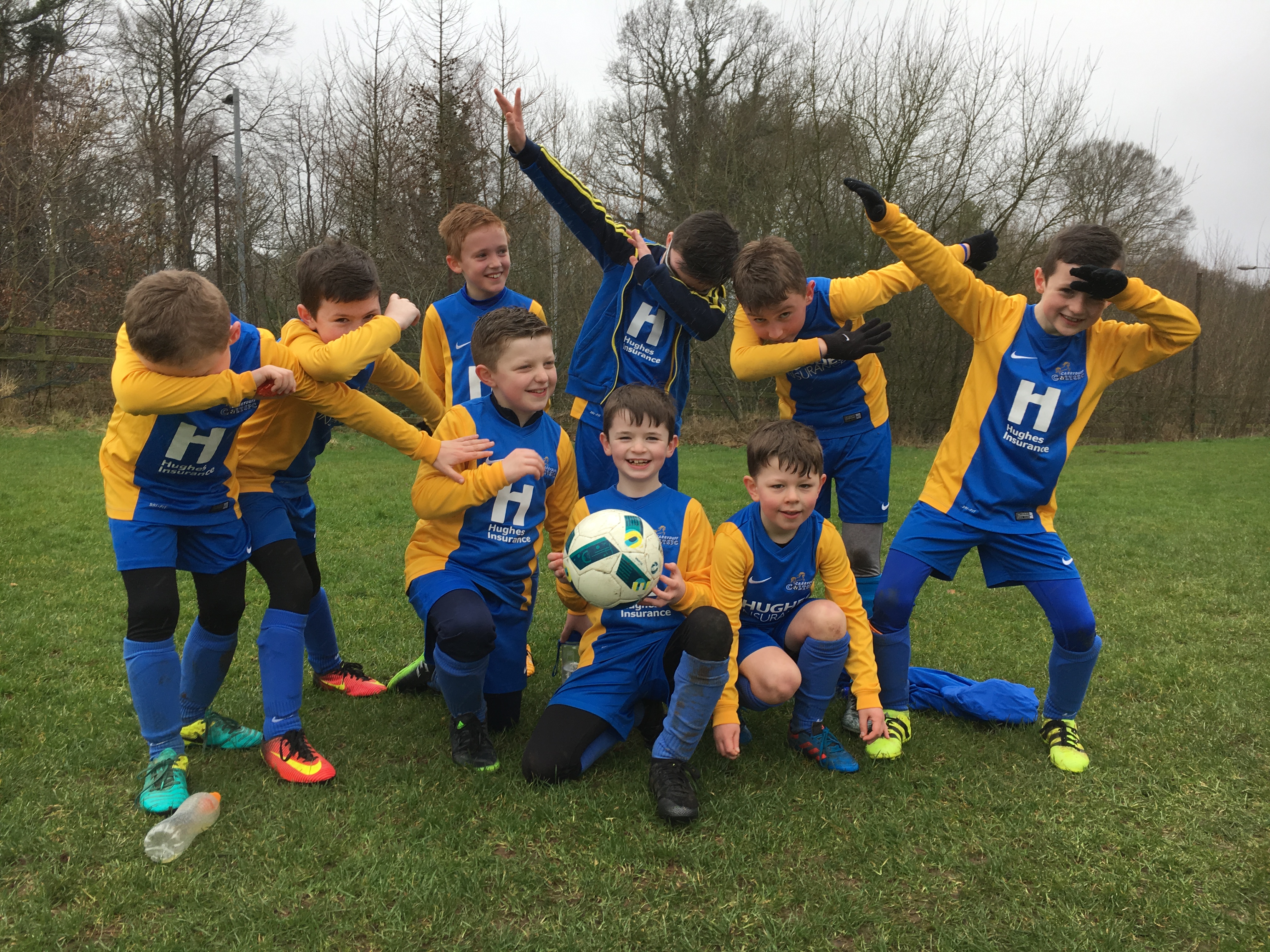 The 2008 Colts team played Andersonstown Celtic Colts on Saturday 25th February 2017 and it was a very entertaining game for all to see. Carryduff Colts battled hard throughout the game – most impressive was how they refused to give up despite chasing the game for the first two periods. In the third period they came back again and again and the game ended up all square.
This is a team who now knows never to give up.
Oisin L – Dependable as always at the back. Some great decision making from him and his positional sense is improving week on week, knowing when to push forward and when to stay back by continually looking over his shoulder.
Oisin I – Great tackling and battling this week, always keeping the ball close to his feet, and doing some great turns to send the opposition the wrong way.
Lewis – A great striker of the ball. Went on some great solo runs from midfield to attack.
Wiktor – Multi talented – great awareness as a goalkeeper, but when he came out always looked comfortable with the ball at his feet.
Noah – Another strong battler. Chased players down and the opposition found it very difficult to deal with him.
Rafe – Man of the Match. Assured as a defender, but some amazing saves in the air and on the ground in the final minutes.
Eoin – A great goal from Eoin – has pinpoint accuracy with his shooting and tracks back all the time.
Luke M – Luke's awareness of the game is fantastic. Does not give up and closes the opposition down all the time.
Kensie – Great tackling and chasing down opposition players. Scored the first goal to really lift the team for the final 10 minutes.
Thanks to Andersonstown Celtic – some great talent on show there too and they really made a game of it as the game went on, especially in a very tight third period.