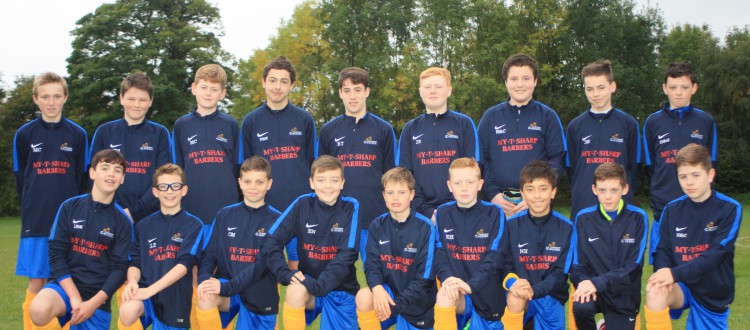 Focus on – Seán McCaffrey
Seán McCaffrey (U15s)
What football team do you support?
Manchester United
Why did you start supporting them?
Because when I was younger I said whoever wins the game between Chelsea (my dads team) and United I would support and obviously United won
Secret favourite other team
Bournemouth
Current favourite player?
David De Gea
All-time favourite player?
George Best
Earliest memory of football?
The first football match I was at between Sunderland and United
Favourite pre-match meal?
Any cereal
Favourite post-match meal?
Whatever my mum makes me
Best goal you ever saw?
When I went to the Manchester derby and Rooney scored the over head kick to win the game
Best Colts match you played in?
Against Linfield which was my first game which we won 2-1
Best Colts goal
My first 11 aside game I saved a penalty vs St Marys
Favourite Carryduff Colts moment
2nd year of Ayr
Best achievement in football?
When we beat DC twice in the one season
Biggest disappointment in football?
Not playing
Favourite pitch to play on?
Aquinas
Who do you think will win Euro 2016?
Belgium
Favourite song?
Love yourself
Person you'd most like to meet?
Messi
Most difficult opponent (Carryduff Colts)
Jbob
Favourite training drill
Corners
Least favourite training drill
Anything to do with running
Likes
Playstation and Gaelic football
Dislikes
Man City, Chelsea and Liverpool
Favourite food
Chinese
Favourite TV show
Blame Game
Favourite singer/band
Avicii
Who do you think will win the premiership 2015/16
Arsenal
Favourite joke
Jose Mourinho