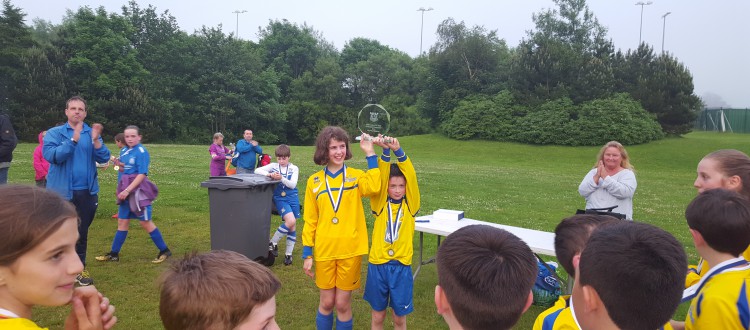 2005s win the Crystal Trophy
A combined 2005 boys & girls team won the Crystal trophy at the Castle Development Tournament at the Bangor Sportsplex on Monday 13th June. After an all boys team won the cup there last year, we returned with a combined team this season to lift another trophy. Congratulations guys!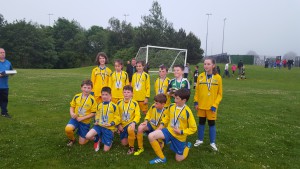 We had two teams in the tournament again this year and a big well done should also go to our other team.
They played a blinder throughout and were extremely unlucky to go out to a last minute goal in the semi final of the Plate. Next time!
This is the fourth tournament trophy won in the last 2 seasons by the 2005's.