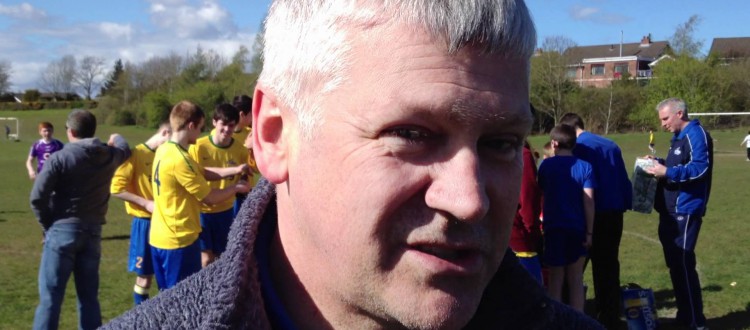 Seniors kick off league campaign on Wednesday 24th August
Carryduff Colts get their Newcastle Premier League campaign off to the ground on Wednesday night when they face Downpatrick Athletic at Lough Moss (6.30pm kick off).
Athletic were one of last season's top teams and although Colts lost twice to them both games were very close encounters.
Colts have brought in a number of new faces included five players from Rosario who will add much needed experience to this young but talented team and there are high hopes that the firsts and seconds, in Division 2,  can both make an impact in their respective leagues this season.
In pre-season, Colts have shown real promise recording a series of wins, notably a 4-3 win against Rosario and a 4-0 win against Newcastle Premier League rivals Ballynahinch Olympic.
Manager Eamon Deeny said: "We felt that we matched all teams in the division last season but lack of experience and lack of a proven goalscorer cost us in a number of games. We are hopeful that our new signings will resolve those problems and that there will be significant improvement this year.
"It would also be a great boost to the players and to the club as a whole if we can get some support along on Wednesday night and that support could continue during the course of the season."
The firsts next game will be away to Tollymore United in Newcastle on Saturday, 3 September the same day that the seconds under new manager John Smyth get their campaign underway with a home against Valley Rangers Colts (Lough Moss 2pm).
On the 10 September, the firsts will get their Bobby Dalzell Cup campaign underway with a home tie against Dundrum United (1.30pm at Lough Moss) and after reaching the semi-final last season will be aiming to go one better.