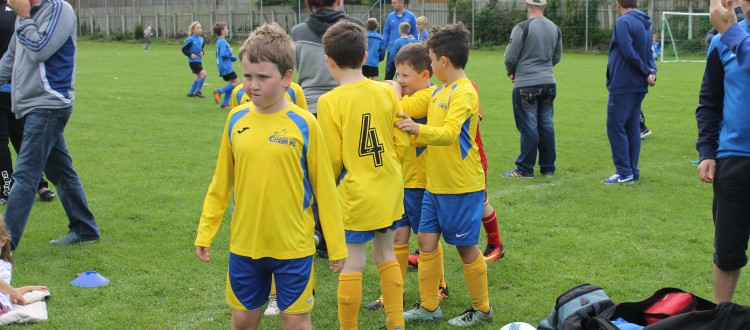 2007s show their determination at Ballywalter Tournament
The 2007s travelled all the way to Ballywalter today to enter their annual tournament which always provides some tough opposition.
Up first was a game against a strong East Belfast team. This was a game the Colts dominated but were unlucky not to win, after East Belfast got a lucky break in the closing minutes. The Colts didn't let this affect them however and came through as worth 1-0 winners against another very skilfull Clonduff side. The final game against the hosts Ballywalter was an epic match which the Colts deservedly won 2-1, to send them through to the cup competition in second place, narrowly missing out on winning the group on goal difference.
The Colts progressed to the semi-finals to play a select Dungoyne/Ballywalter team, and again only lost out in the closing seconds.
This young Colts team showed some excellent teamwork and determination with Dominik, Daniel, Jude, Harvey, Eoin, Josh, Oscar and Cain all showing some excellent work ethic, covering every inch of the ground and pressing the opposition at every opportunity. Well done boys, and with a display like that, tournament success is just around the corner.
Thanks to Ballywalter for a very well organised and enjoyable tournament.