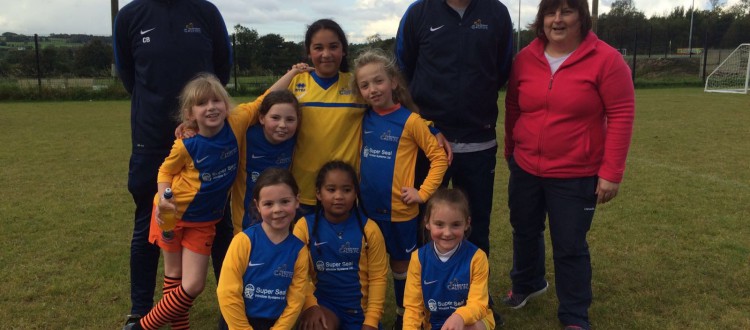 SuperSeal Saturday at Carryduff Colts
The 2009 and Girls football groups want to pass on our thanks to one of our key sponsors Superseal Window Systems. We declared this weekend "SuperSeal Saturday" in honour of the fantastic, community builders at SuperSeal who have made a massive contribution to the development of the best, cross community, football club on this Island.
The coaches, executive committee and kids from Carryduff Colts want to say a huge thanks for your help – it means so much to have you with us! For more details on SuperSeal go to http://www.supersealni.com/ and for sponsorship opportunities throughout our club please contact us.