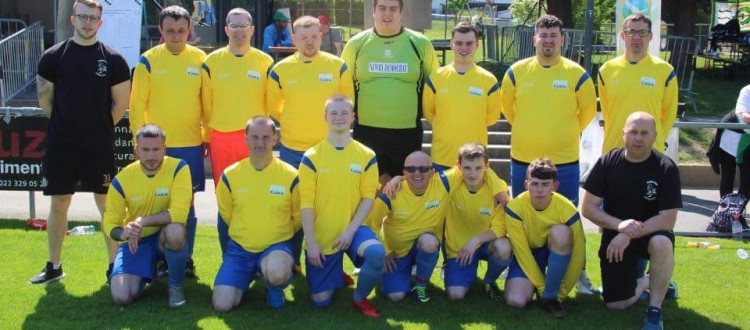 Colts provide kit for European Tournament!
Carryduff Colts played a bit-part in an important European tournament in Geneva, Switzerland, this week.
Colts' Callum Scott, who has recently spearheaded the club's own initiative for providing football for children with learning disabilities, was part of the management team in Geneva.
Colts provided the kit for the team to play in.
Football Clubs Utd is a Northern Ireland wide charity which provides football opportunities for adults with a learning disability. Following a series of trials 
and coaching sessions beginning in September, a squad of players is selected to play in a European tournament in Geneva, Switzerland in May of each year.
The charity's aim is to provide footballers at all ability levels with training, coaching and opportunities to play football.
The management committee is made up of volunteers from different clubs, who give freely of their time.