On Saturday 5th May 2016, Carryduff played a very strong Hillsborough Boys A team and came away with a fantastic win!!!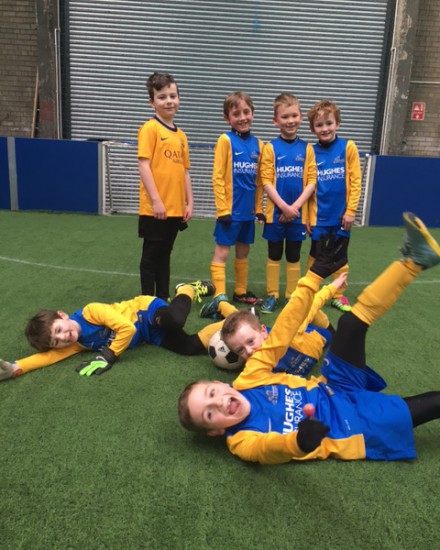 Hillsborough Boys have always been the benchmark at 2008 and have outclassed the Carryduff boys in the past but our boys have now defeated Hillsborough Boys twice this season!
Rafe and Liam were absolutely brilliant in nets and made some unbelievable saves to keep Hillsborough at bay!  Both boys also played in midfield in the second period and linked up really well with Jack and Owen, setting up a few of their goals.
Danny and Ciaran were absolutely amazing in defence as always, breaking up Hillsborough attacks and setting up our attacks with some lovely passes from defence. Ciaran scored two rockets after mazy runs up the right wing from defence and none of the Hillsborough boys got past Danny all match – a class act in defence!
Ben played all over the pitch – he was brilliant in defence when we were under pressure from Hillsborough in the second period and scored a thunderbolt of a goal from midfield in the third period!
Jack and Owen also had brilliant games with both boys scoring 5 goals apiece and relentlessly defending from the front – the Hillsborough boys defence couldn't stop them all game with Owens power running and power strikes and jacks dribbling and skill full finishing!
An absolutely brilliant team performance from the boys to defeat one of the best teams in the league – really well done!!