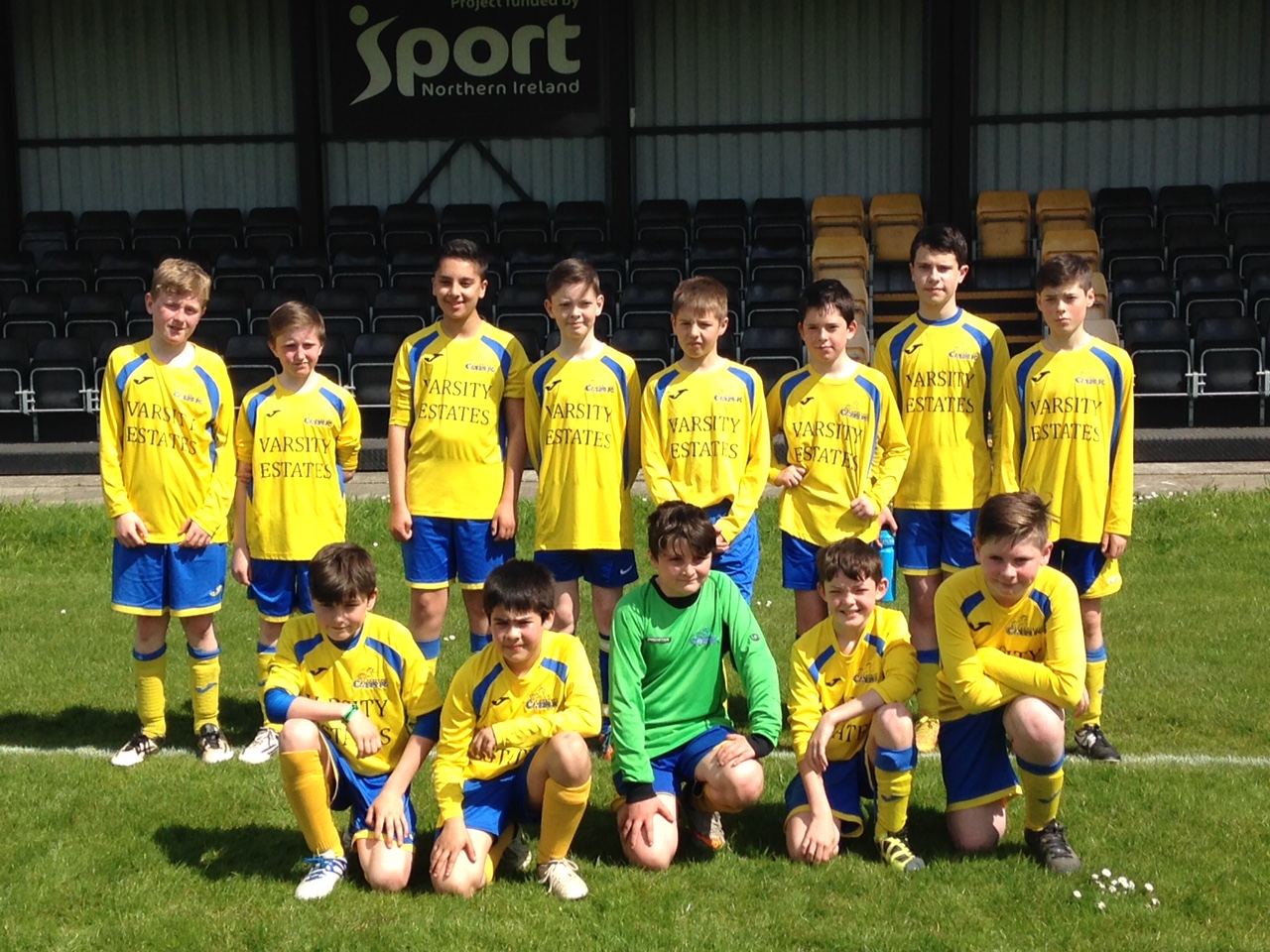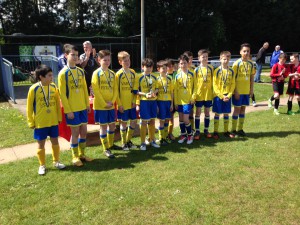 Carryduff Colts U12's were very unlucky to lose on 1-2 on penalties to Saintfield, after a hard fought 1-1 draw in the SBYL Shield Cup Final.
Played at H&W Welders, it was a great morning and setting for the match, and though we had lost twice to Saintfield during the season they were both close matches, and this game was to follow the same pattern.
Carryduff started off the match sharply and were on top in the opening stages, but Saintfield came back into it, and soon the well organised defences on both sides were dominating. However, Niall McGivern headed narrowly wide from a great Joe Black cross, before Saintfield hit the bar with a long range shot. It was Saintfield who scored the opening goal in the final, direct from a free kick, to leave Carryduff 1-0 down at half-time.
The second half was also very tight with few clear-cut chances, though Fergal McNicholl made a good save to keep Carryduff in the contest, and Joe hit the outside of the post from a tight angle. It looked like Saintfield were going to see out a victory, until with a minute to go, Joe flighted a beautiful free kick right into the top corner to deservedly level the match.
With no extra time, it was straight to the lottery of penalties where unfortunately Saintfield squeaked a victory, leaving our lads as runners up. It was still a great effort by the team who showed great commitment and fight to the end, as they have done all season. Well done and enjoy your summer!
Squad: Fergal McNicholl, Conleth McCormick, Ruairi McCann, Amar McCann, Niall McGivern, Rory Maguire, Noel Crozier, Patrick Harkin, Joe Black, Jude Sharma, PJ Grant, Patrick O'Rourke, Thomas Boyd
Man of the Match: Joe Black – fantastic goal, and a constant threat to the Saintfield defence.